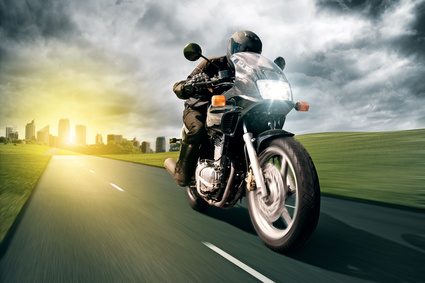 Nationwide, motorcycle fatalities are on the rise.  Between 2003 and 2007, 377 motorcyclists died on New Jersey's highways.  During the same time period, motorcycle registrations increased by 17 percent.  About 2,500 motorcycles are involved in crashes each year on New Jersey's roadways, according to the Federal Highway Authority.
Facts: 
22% of motorcycle fatalities involved riders that did not have a motorcycle endorsement.  In addition,21 percent of these crashes involved excessive speed,
27 percent involved alcohol and 23 percent had a previous license suspension/revocation.  Motorcycle crashes result in 70 or more fatalities and about 2,000 injuries each year in the Garden State.  If you're involved in a motorcycle crash in New Jersey, statistics show that you have a 75 percent chance of being injured.  Every rider's best defense against an injury is to obey the law: Wear Your Helmet!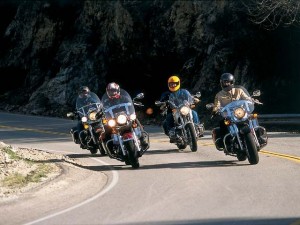 As a result, numerous laws have been put in place in New Jersey with regard to helmets, handlebars and rearview mirrors.
New Jersey Helmet Law – P.L. 39:3-76.7:  No person shall operate or ride upon a motorcycle unless he wears a securely fitted protective helmet of a size proper for that person and of a type approved by the federal DOT. Such a helmet must be equipped with either a neck or chin strap and be reflectorized on both sides.
New Jersey Bill A-576 enacts several new safety provisions for new motorcyclists, along with improved training and education requirements. Here are the highlights:
If a person is issued a motorcycle license for a vehicle with a smaller-size engine they are legally prohibited from operating a motorcycle with an engine displacement of more than 500 cubic centimeters.
Low-speed motorcycles are prohibited on limited-access interstate highways or public roads or highways with posted speed limits in excess of 35 miles per hour in New Jersey.
Riders with a motorcycle permit are prohibited from riding in the dark, carrying passengers and riding on the state's toll roads or on limited access highways.
All applicants for a motorcycle permit under 18 are required to complete a motorcycle safety education course.
The chief administrator of the Motor Vehicle Commission may waive requirements for a motorcycle license for those who complete a motorcycle safety education course by allowing a waiver of the written portion of the examination as well as the road test.
The chief administrator may collect a waiver fee from any provider of a motorcycle safety education course for each student holding an examination permit who, having successfully completed the course, has qualified for waiver of the road test portion of the motorcycle license examination. (Previously this was mandatory, it is now optional).
The chief administrator must approve all private entities that offer a motorcycle safety education course and contract with a public or private entity to implement and administer the course.
Here are some tips for motorcycle safety:
Drive Defensively - Assume motorists do not see you and plan escape routes.
Make Yourself Visible - Wear bright colored and reflective clothing. Do not linger in "blind spots". Adjust your lane position.
Give Yourself Time and Space to React - Do not tailgate. Use the "Two Second Rule" or the "Four Second Rule" to create space between you and vehicles ahead of you.
Avoid Sudden Braking or Turning When Driving on Wet Roads or Gravel - With only two tires, motorcycles have less tire traction than other vehicles.
Enhance Your Skills with Education - New Jersey offers various safety and skill courses, for riders new and old.
Never drink alcohol or take medications while riding.
Never ride if you are tired.
As a resource for motorcycle riders, NJ Smart Riders was developed by the Brain Injury Alliance of New Jersey as a resource to motorcyclists throughout the state. They recognize that a motorcycle riders' best defense against injury is to complete a training course, obey the laws and wear protective clothing and equipment.
If you have been in a motorcycle accident, you need experienced legal representation.  Stern Law will effectively defend your legal rights.  Contact Stern Law today for a free consultation at 856-685-7600.
Sources:
State of New Jersey Office of the Attorney General Division of Highway Safety
New Jersey Smart Riders