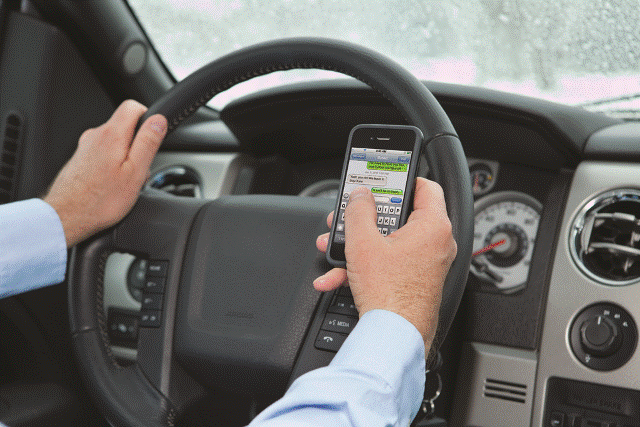 Do you know the law in your state regarding cell phone/handheld device use while driving?
The Governors Highway Safety Association has created a detailed chart which outlines state distracted driving laws (as of April 2015). Please note, some localities have additional regulations.
Across the United States, 14 states, D.C., Puerto Rico, Guam and the U.S. Virgin Islands prohibit all drivers from using hand-held cell phones while driving. All are primary enforcement laws—which means an officer may cite a driver for using a hand-held cell phone without any other traffic offense taking place.  No state bans complete cell phone use for all drivers, but 38 states and D.C. ban all cell phone use by novice drivers, and 20 states and D.C. prohibit it for school bus drivers.
What about text messaging? Washington was the first state to pass a texting ban in 2007. Currently, 45 states, D.C., Puerto Rico, Guam and the U.S. Virgin Islands ban text messaging for all drivers. All but five have primary enforcement. Of the five states without an all driver texting ban, three prohibit text messaging by novice drivers and two restrict school bus drivers from texting.
If you need experienced legal representation, Stern Law will effectively defend your legal rights. Contact Stern Law today for a free consultation at 856-685-7600.