Are you a doctor or medical provider having difficulty getting your bills paid?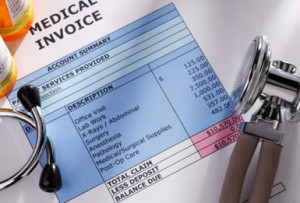 If you are a doctor or medical provider, Stern Law can help you receive payment for services rendered to patients under New Jersey's no-fault auto insurance laws through the Forthright Arbitration Forum's PIP arbitration process.
Jeffrey Stern has succeeded in receiving payment for outstanding medical bills in hundreds of cases. Stern Law handles PIP arbitration cases free of cost to medical providers. This means that the doctor or healthcare provider pays no attorneys fees or costs of any kind under any circumstances, win or lose.  Pursuant to the New Jersey Automobile Insurance Cost Reduction Act (AICRA), when a medical provider is successful in the arbitration, the attorney fee and costs are required to be paid by the insurance company.  Stern Law's goal is always to help you obtain the maximum financial recovery.
Pre-certification of Medical Treatment
Patients, doctors, and/or providers must pre-certify most types of medical treatment for patients injured in automobile accidents. Failure to precertify or properly appeal the denial of precertification may result in the insurance company denying payment. Frequently, insurance companies will contest the medical necessity of chiropractic treatment and physical therapy for injuries to the neck and back. Insurance companies also commonly contest the need for diagnostic tests, such as MRIs and EMG/NCV studies. Stern Law can help doctors and providers navigate this complex area of the law.
Claims that Need an Arbitration Attorney
Any time an insurance carrier does not fully reimburse a health care professional or provider for medically necessary treatment provided to a patient, the claim is ripe for arbitration.
This includes claims in which the insurance company: – Fails to issue payment within 60 days. – Denies treatment and/or payment for treatment. – Improperly imposes a penalty for lack of pre-certification. – Denies claims based upon an unsupported, independent review of a claim. – Fails to pay usual, customary and reasonable rates of reimbursement for examinations or continued treatment.
Forthright Arbitration Forum
After an insurance company denies payment for services rendered to patients injured in automobile accidents, patients, doctors and medical providers may file an Arbitration Demand with the Forthright Arbitration Forum. This is not a lawsuit but rather, it is a formal request for Forthright to appoint an arbitrator to resolve the dispute between the provider and the insurance company. The arbitrators are licensed attorneys who have experience in PIP arbitrations and dispute resolution. The decisions of the arbitrators are binding on both sides of the dispute. Jeffrey Stern has successfully represented doctors and providers in hundreds of PIP arbitrations.
Documentation for an Arbitration Proceeding
It is important that all medical records and bills (including proper procedure and diagnosis coding) and a signed assignment of benefits form be included in the demand for arbitration package in order to be successful at the arbitration proceeding. Additionally, each insurance company has its own set of protocols that must be followed in order to have legal standing to bring a claim.
If you are a doctor or medical provider, and want to speak directly to an experienced attorney, Stern Law is available to discuss your legal needs.
To schedule a free consultation, call Stern Law at 856-685-7600 or use the contact form on this website.