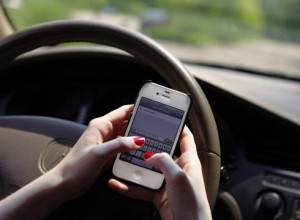 It's against the law in 39 states but that hasn't stopped many from reaching for the phone while they're on the road.  According to the U.S. Government's Official Website for Distracted Driving, www.distraction.gov, at any given moment during daylight hours, over 800,000 vehicles are being driven by someone using a hand-held cell phone.  Additionally, those who send text messages while driving are 23 times more likely to experience a crash.  Here are some ways to limit your risk of becoming a statistic.
1. AT&T DriveMode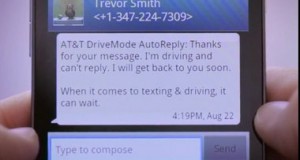 To reduce the temptation to look away from the road, AT&T launched DriveMode® mobile application that can be set-up to automatically send a customizable reply to incoming messages when the vehicle starts moving 25 mph. The auto-reply message is similar to an "out-of-office alert" and can reply to texts, emails and wireless calls letting your friends know that you are driving and unable to respond. Then when the vehicle slows to less than 25 mph for 5 minutes, the app will turn off and the user can view the calls. The app will automatically send all calls directly to voicemail; however, the user has the option to create an "allow list" or it can also be turned off manually if the user needs to make a call immediately.
The free app is available only for AT&T subscribers and only for Android and BlackBerry smartphones. The company is working on an iPhone app, but no release date is scheduled.
2. DriveSafe.ly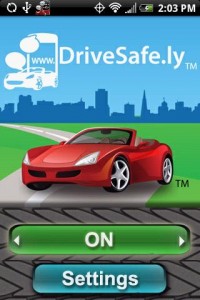 Instead of completely blocking your incoming messages, DriveSafe.ly is a free app which actually reads your text messages, calls or emails aloud. By reading to you, the app eliminates that urge to grab your phone and take your eyes off the road for a split second. Best of all, it automatically responds to recipients for you (with a pre-set response) or allows you to respond by voice, totally hands-free.
3. Textecution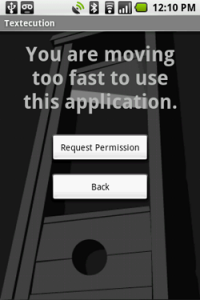 Textecution Android app uses GPS to determine speed at which your car is moving. If you are traveling more than 10 mph, the application will disable texting, so you cannot receive or respond to texts. You will be able to unlock messages when going less than 10 mph. Lets say you were a passenger, though, or on a train; the app allows you to ask for permission from the admin, who will be able to override the settings. ($29.99 one-time charge).
4. DriveScribe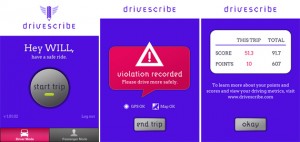 Smart driving is now rewarded. DriveScribe's free app measures and evaluates your driving performance by giving you points, based on how well you stay within the speed limit and obey traffic signals. Users can redeem points for gift cards and discounts at certain stores. If you are interested in your driving patterns as well, the app tracks distance driven, average speed, maps of routes driven and descriptions of your violations (if any).
5. Text-STAR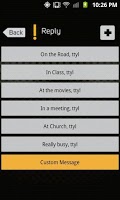 Able to sense motion, this Android app disables texting when you drive 10 mph or more.  It also allows you to schedule auto reply texts in advance and use your schedule when you're on the move.  Text-STAR runs automatically providing tools to avoid distracted driving while compiling user generated data as it applies to mobile technology use while in motion. This data is utilized by text-STAR to formulate a driver specific profile. The Driver Accountability Report (DAR) contains a text-STAR score with a breakdown of the driver's performance profile. The result is a new level of insight which drivers can utilize as a measuring stick to improve upon. Once you develop a good score they suggest you contact your insurance carrier directly for their participation in a text-STAR discount as you authorize them to view your Driver Accountability Report (DAR) at text-STAR.com to see how well you're doing.   However, this report (as with the Apps directly sponsored by the insurance companies) now enables your insurance company to have access to valuable information, including details on any future automobile accidents.
If you need experienced legal representation, Stern Law will effectively defend your legal rights. Contact Stern Law today for a free consultation at 856-685-7600.
Photo credit: Liz Dufour, Gannett