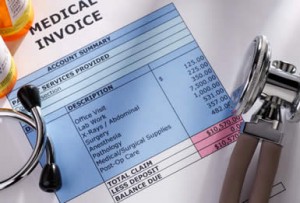 A New Jersey appeals court has rejected the latest challenge to personal injury protection regulations issued by the state Department of Banking and Insurance (DOBI).
The latest lawsuit was filed by nine heath-care providers and organizations that represent them. The health-care plaintiffs contended that DOBI overstepped its authority when it issued its regulations, which largely determine who can perform treatment and how much PIP carriers have to pay, according to the appeals court's opinion. The NJAJ primarily was concerned that the regulations could endanger certain fee-shifting provisions.
In a reported decision issued March 31, the three-judge Appellate Division panel said DOBI did not abuse its discretion in issuing the PIP regulations in 2012. The regulations were the latest steps DOBI has taken in an effort to rein in how much carriers have to pay for the treatment of injuries related to auto accidents and how much drivers have to pay in premiums. Appellate Division Presiding Judge Susan Reisner, joined by Judges Michael Haas and Carol Higbee, said they saw no reason to overturn the regulations. The courts have rejected at least six challenges to various PIP regulations issued by DOBI since 2007. "From the beginning, we have made it clear that it is not our role to second-guess the department's policy choices concerning the implementation of the legislative scheme aimed at reducing insurance costs while expediting medical treatment for accident victims," Reisner said. "We find no basis to do so here, and we affirm the department's adoption of the challenged regulations." "We conclude that the regulations do not represent an abuse of discretion," Reisner said. "The majority of appellants' issues are a rehash of contentions we have considered and rejected in prior cases.
"Most of the arguments represent a difference in view over policy choices the Legislature has entrusted the department to make," Reisner said.
"The plaintiffs also argued that the regulations might actually make it more difficult for victims of automobile accidents to obtain medical treatment promptly. The appeals court rejected those allegations out of hand. "It is undisputed that there is, in this record, no legally competent evidence to support those claims," Reisner said.
Another point of contention was DOBI's decision to base its fee schedule—which lists how much a health-care provider can charge for a particular procedure—on what a carrier actually pays rather than on what a provider charges.  What providers charge, Reisner said, is "often inflated."  "We have repeatedly upheld the use of paid fees, versus billed fees, in setting the PIP reimbursement rates, and the issue requires no further discussion," Reisner said.
If you need experienced legal representation, Stern Law will effectively defend your legal rights. Contact Stern Law today for a free consultation at 856-685-7600.